Automated Revisit Patients Registration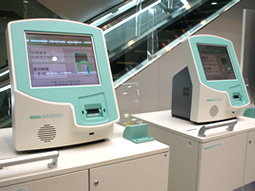 For return visitor with appointments, check in with the automated registration on the 1st floor of the outpatient ward.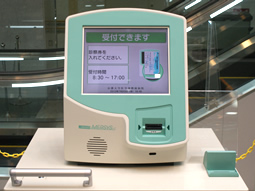 Insert your hospital registration card into the machine. A PHS receiver will come out from the right side of the machine. Take it with you and go to the clinical department that you are visiting.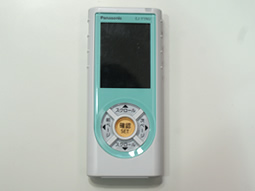 The name of the clinical department you are visiting and instructions will be displayed on the PHS receiver. It will beep and instructions will be displayed. It is not necessary to be near the clinical department while waiting.